Introduction to Astronomy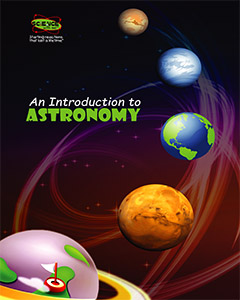 In this Introduction to Astronomy E-Book your child will learn about the solar system, the phases of the moon, asteroids & meteoroids, black holes and galaxies
What I advise parents of young children to do, is to go straight to the fun part and print out and handover the coloring sheets to your kids. I made the following coloring sheets for the 3 L's and they did enjoy them!!
Color Our Solar System
Color and Label Our Solar System
Color Saturn and its rings
Label the Phases of the Moon
Color and Label the Orbit
Color the Asteroids
Color the Blackhole
And I have also included some Galaxy Coloring Sheets at the back
You can share little bits of information about our Solar System from the book as they color.
I also found that having them make the planets using Play-Doh really helped reinforce their love of learning and curiosity.
These small Play-Dohs are really perfect for 2-3 year olds and any pre-schooler or toddler interested in astronomy, science, mixing, squishing or making a mess will absolutely love to do this. Have fun all your peeps out there dedicated to nurturing our future generation!!!